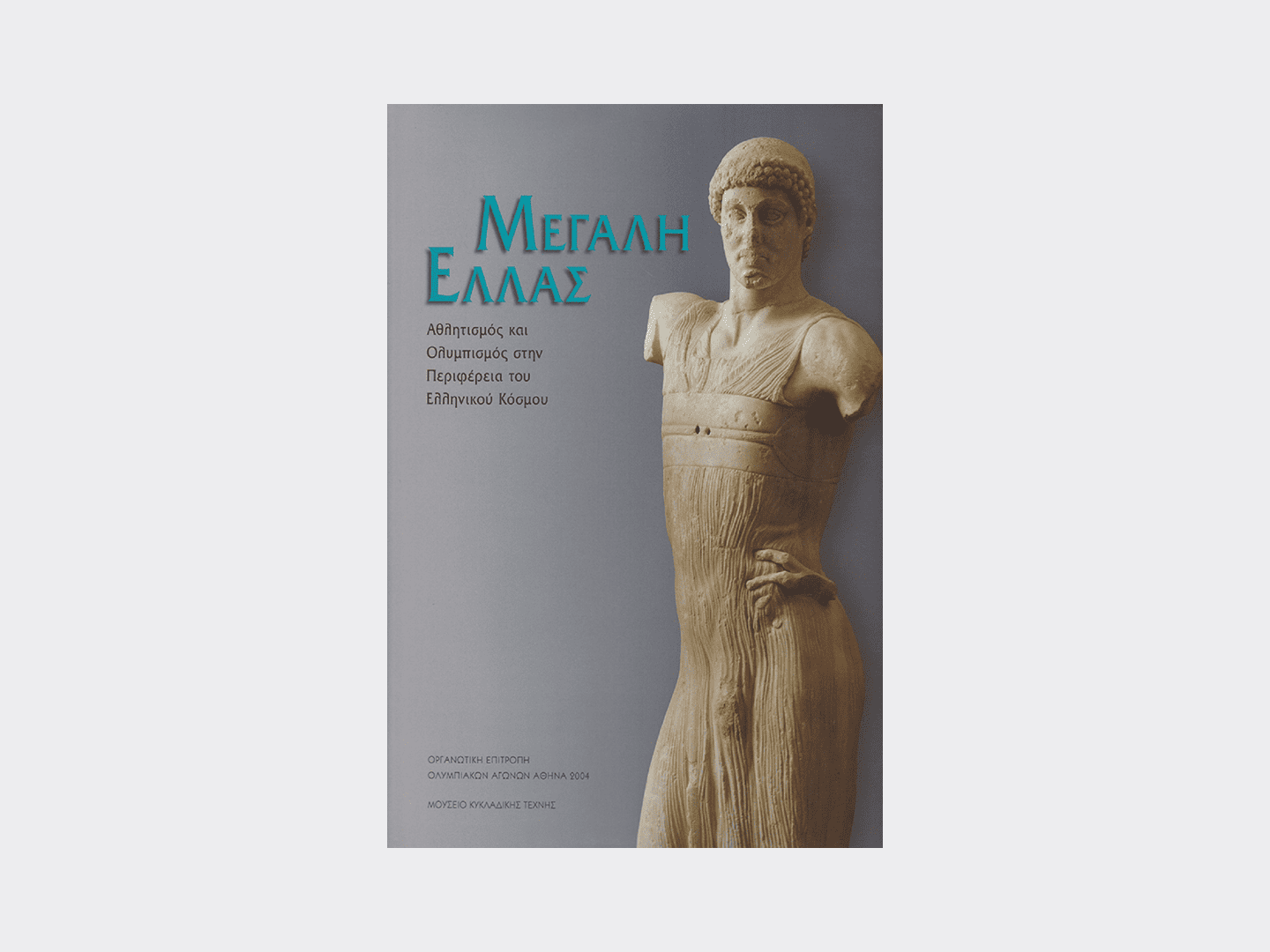 Magna Graecia. Athletics and the Olympic Spirit on the Periphery of the Hellenic World | exhibition catalogue
The catalogue of an exhibition organized by the Museum of Cycladic Art in the summer of 2004 to celebrate the Olympic Games of Athens.
The catalogue contains 214 entries with detailed descriptions and colour photos of all exhibits, six chapters on the athletic contests in Mainland Greece and Magna Graecia, maps, chronological charts, a list of Olympic victors from Magna Graecia and full bibliography.
Curated by
N.Chr. Stampolidis, Y. Tassoulas