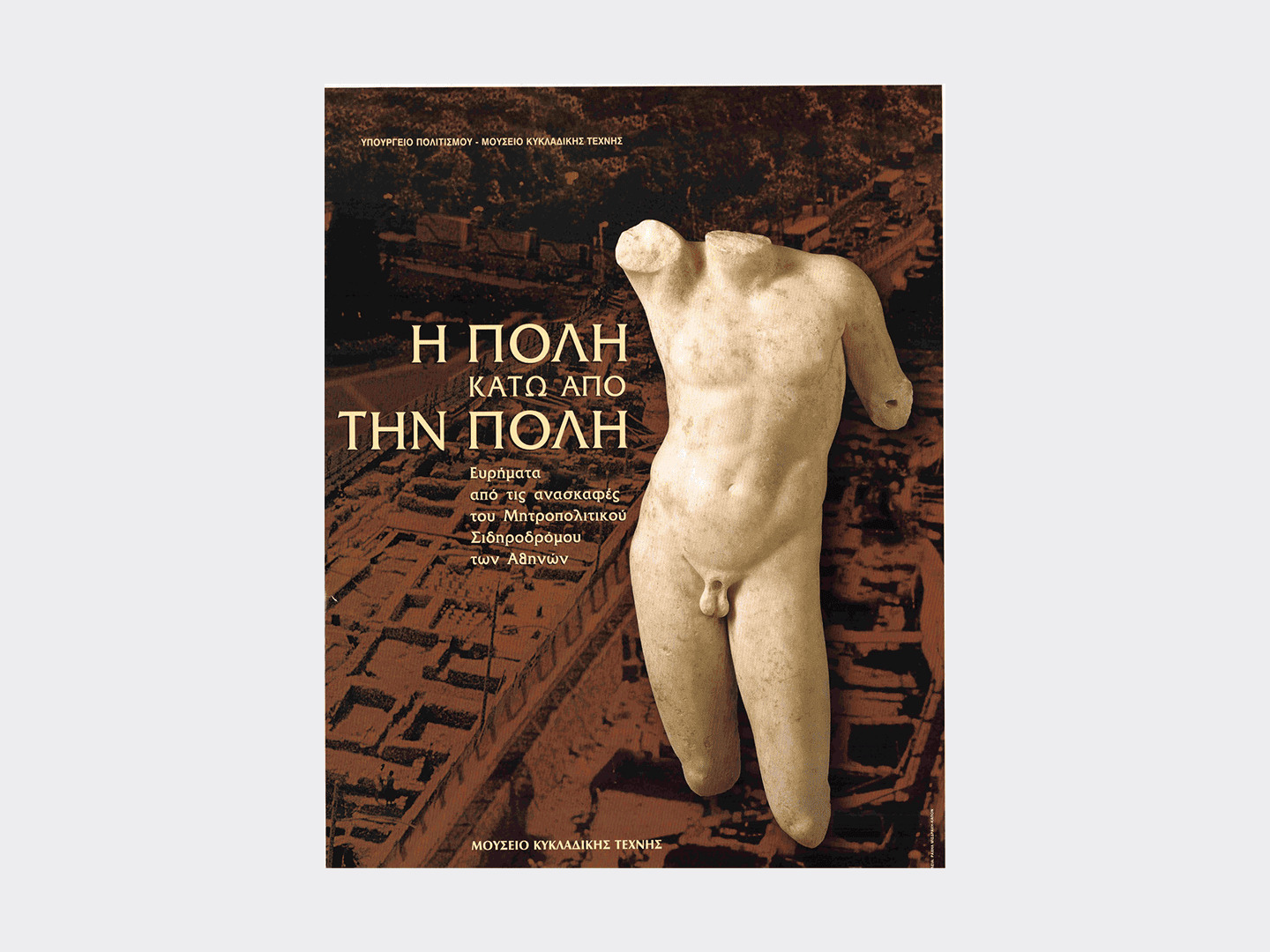 The City Beneath the City | exhibition catalogue
The catalogue of an exhibition with the most important finds from the excavations for the Athens metro, presented at the Museum of Cycladic Art in 2000-01.
The exhibition was particularly successful and attracted visitors, scholars and media from all over the world. The catalogue contains 452 entries with detailed descriptions and colour photos of all exhibits, introductory chapters for the excavations in the various metro stations, maps, plans, chronological charts and full bibliography.
Curated by
L. Parlama, N.Chr. Stampolidis