"Musical Chairs!"
MERRY-GO-ROUND
FOR PARENTS AND CHILDREN 2-4 YEARS OLD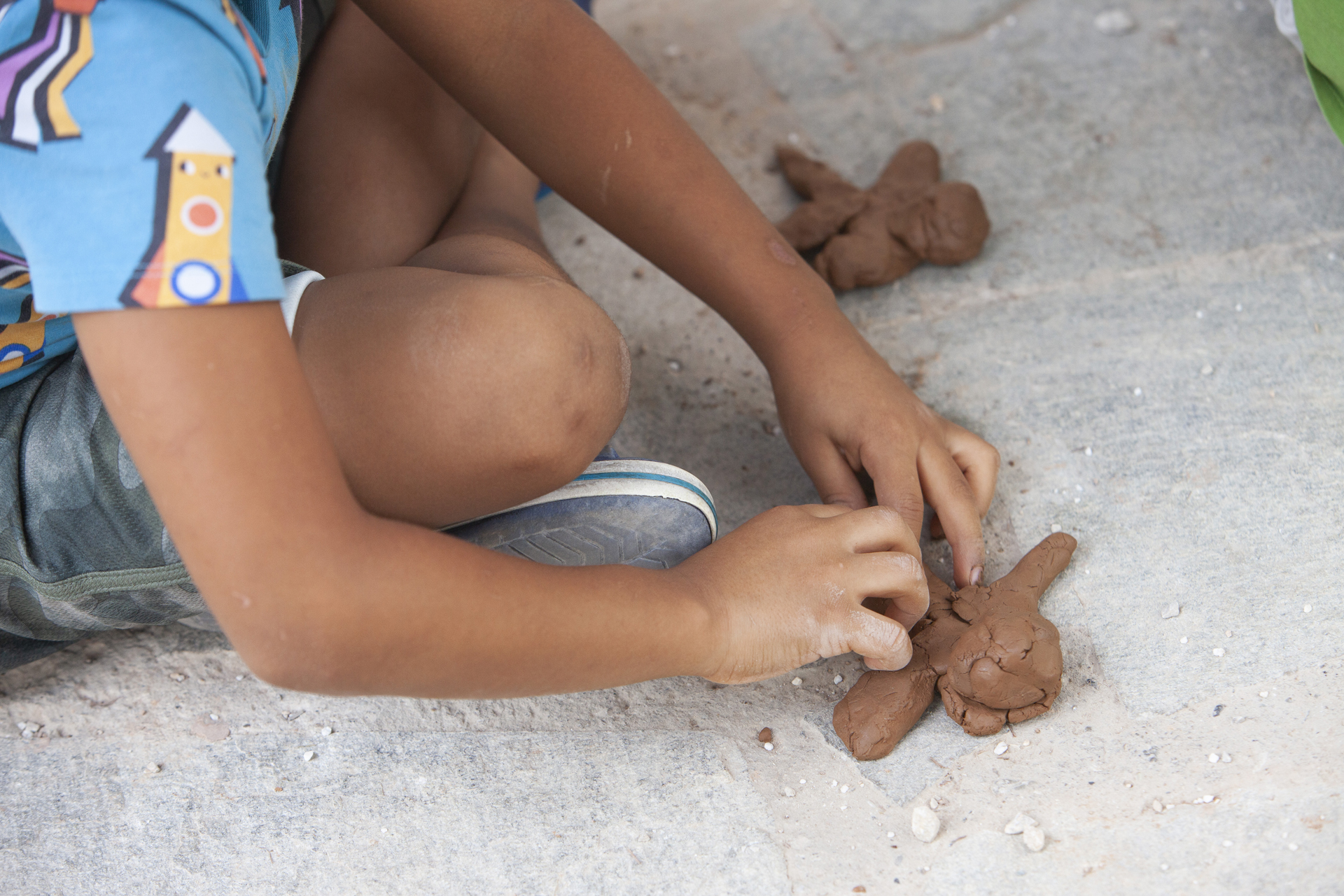 This month, music will set the tone for our games. From intense and slow tunes to those that are both funny and serious, with drums, handclaps and even our whole bodies in motion!
Our favorite Musical Chairs and Statues (Red Light, Green Light) are some of the games we will play. You'll find out the rest in person!
And after our hands and feet are "on fire" from dancing, we'll unwind by playing with clay, shaping it into musical animals. Our inspiration comes from the rattles of ancient times and the water whistles found in our folk tradition. Parents and children will squeeze, shape, pinch and create our own unique musical instruments in the form of animals.
Let's dance and bring music to life!
PS: Both parents and children need to wear casual and comfy clothes and be ready to get messy, as we will definitely get messy!
Dates
Saturday November 4, 11:00-13:00
Sunday November 5, 11:30-13:30
Sunday November 19, 11:30-13:30
(the same workshop repeated)
Maximum number of children allowed
12
Led by Developmental Psychologist Despoina Sakellariou and the Museum Educator- Musician Olia Ntakogianni
Contact info
P: 210 7294220
Monday – Friday: 10:00-13:00