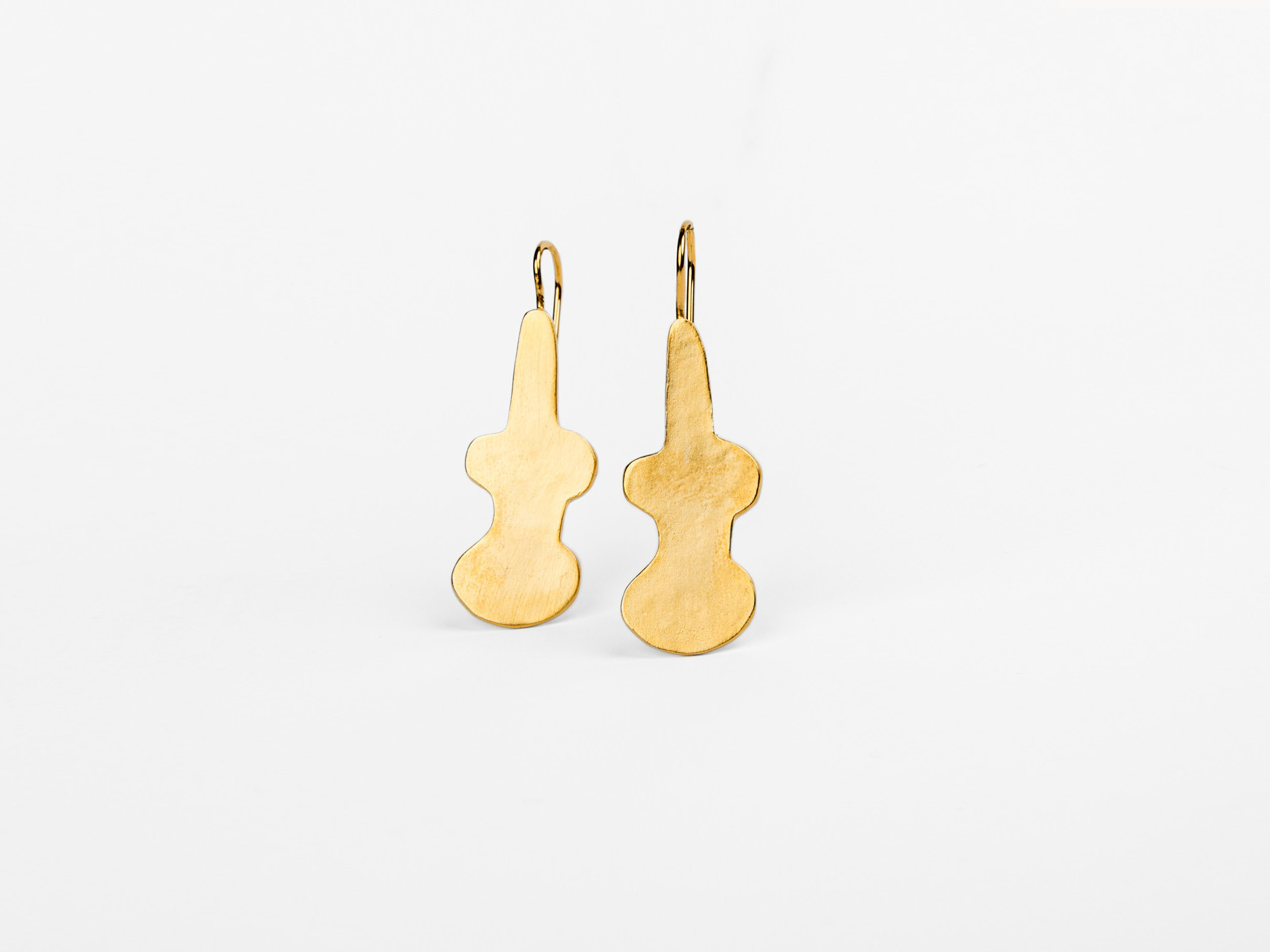 "Violin-shaped Figurine" Earrings
€30.00
Gold plated earrings with the Cycladic violin-shaped figurine; the earliest example of Aegean micro-sculpture. They schematically render the female body and were probably used as amulets or magical symbols.
Cycladic Friends save up to 30% at the Cycladic Shop and online.
*New subscriptions can use the discount after a working day.
Every purchase supports the Museum of Cycladic Art.
Specs
Material: Gold plated bronze
Dimensions: 4 cm

Shipping
Delivery time: 1-5 days
Returns: 14 days

LEARN MORE