Highlights Guided Tours
PERMANENT EXHIBITION
GUIDED TOUR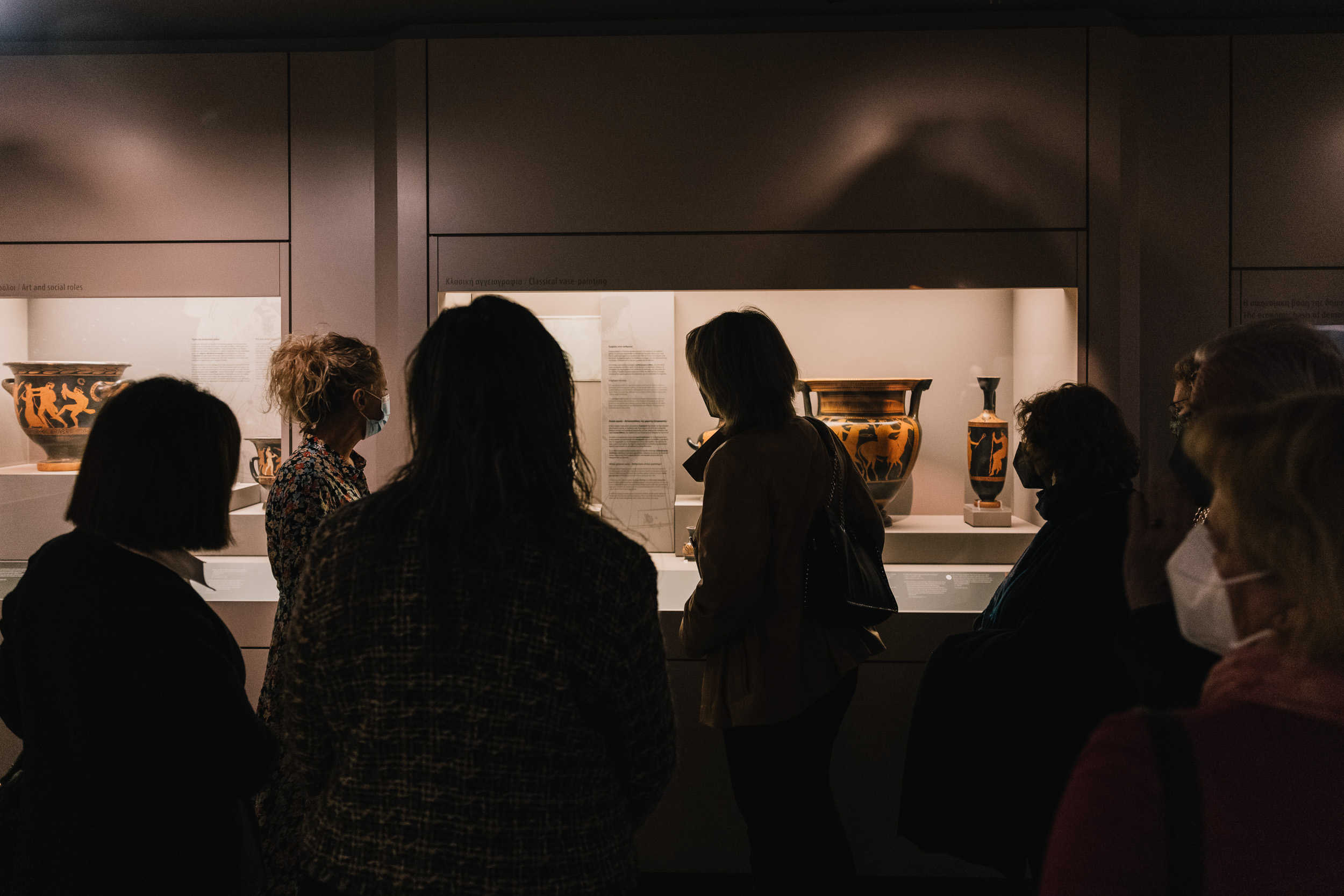 Add an element of surprise to your trip, by visiting the permanent Collections of the Museum of Cycladic Art. Explore one of the most complete private collections of Early Cycladic Art worldwide, which dates back 5.000 years ago.
BOOK TICKETS
The abstract forms of marble figurines influenced deeply many modern artists, such as Constantin Brancusi and Amedeo Modigliani, because of direct carving but mostly because this culture was anthropocentric and represented man In His Own Image.
Uncover centuries of history through the collection of Ancient Greek Art, covering a wide spectrum from 2nd millennium BC to the 4th century AD. Unearth ancient Greek mythology in painted vases, terracotta figurines, stone sculptures and step back in time, watching the rise of Greek city – states, the establishment of democracy and everyday life in classical Athens.
One of the world's most important collections of Cypriot Antiquities housed in Museum of Cycladic Art, comprises prehistoric figurines, sculptures, gold jewelry, inscriptions and pottery ranging in date from 4th millennium to Medieval times in a highly interactive exhibition.
Saturdays and Sundays 13.00 (in Εnglish)
Duration 45΄